Customer Appreciation | Jingle for Your January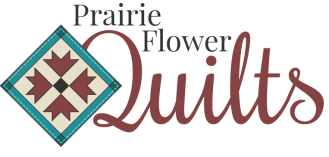 102 South Indian Road
www.prairieflowerquilts.com




Customer Appreciation
December 16, 2017

Everyone is invited to come shop this Saturday, December 16th. As a Thank You for your business and continued support in 2017, we'll be having the below specials:

1. End of the Bolt Sale - All fabric currently at a reduced price, 50% OFF if you finish the bolt. Fabric not marked down, buy the remaining fabric on the bolt, get it 25% OFF!
2. Sewing Chairs - On SALE for $225 (reg. $290). Customize and order a sewing chair and we'll make sure it's arrives before Christmas!
3. In-Store Specials up to 50% OFF all day!
4. You'll receive a gift with every purchase!

There will be plenty of Food, Fun, and Prizes, so you won't want to miss celebrating with us this year! Please note, we'll be open from 10am-7pm.

Jingle Your January
December 18-30, 2018

With any purchase over $15 from December 18th thru 30th you'll receive a sealed envelope. You can continue to collect envelopes until the end of December, but DO NOT OPEN THEM!

During the month of January, you can redeem your envelopes one at a time all month long. The envelopes must be OPENED IN-STORE and will include a FREE ITEM and a ticket for a DISCOUNT to be used THAT DAY.

If you have any questions, give us a call or come by and see us! Merry Christmas!!