November Block of the Month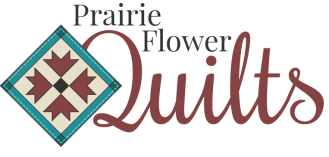 102 South Indian Road
www.prairieflowerquilts.com




Block of the Month
Starting in November

Tonga Mystical Prism


Price: $25/month

Quilt size: 102" square (King size); currently on display in store


12 month program available starting November 2017, limited spots available


Designed by Toni Steere and Jenny Foltz of Wing and a Prayer Design

The 2017 Tonga Mystical Treat collection features twenty fabrics in a palette of deep blue to turquoise with purple accents. Resembling a kaleidoscope, the Mystical Prism quilt uses traditional piecing with unusual fabric color combinations.
Call us at 620.375.2044 or stop by the shop to sign up!