Row by Row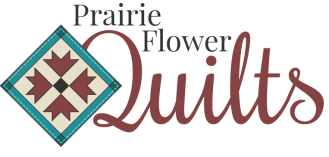 102 South Indian Road
www.prairieflowerquilts.com




Sizzlin' Santa Shop Hop
July 6-8, 2017

Mark your calendars for our Sizzlin' Santa Shop Hop on July 6, 7 & 8! Each of the four shops, Colby Sew & Vac and Quilt Cabin in Colby, Smoky River Quilt Shoppe in Oakley, & us, Prairie Flower Quilts will have Jewel Tone kits available for a row by row project. Call or come by any of the shops for more details.


2017 "On the Go!" Row by Row Experience has Started!

June 21 - Sept. 5
How about this… it's like a shop hop, but it's not... no fees, no cards to stamp, and all summer to play! Simply visit any of the participating shops in all 50 states and receive a free pattern for a row in a quilt. Combine your rows in any way to create a unique quilt that represents the fun you had traveling throughout the summer. Travel with friends, discover new quilt shops and have fun collecting rows!
Create a quilt using at least 8 different 2017 rows from 8 different 2017 participating Row by Row shops and be the first to bring it into a participating shop to win a stack of 25 fat quarters (6-1/4 yards of fabric!). Bring your completed quilt to Prairie Flower Quilts shop and if it has P.F. Quits row in your quilt, win a bonus prize!
Make our world a better place with The 9th Row.
Many of the quilt shops are participating in The 9th Row project. In making a donation to The Make a Wish Foundation, the shops received an exclusive pattern. Consider the purchase of The 9th Row kit and a portion of your sale will help out the local children's charity. Ask for it in your store!

Remember - it is the 9th Row - you must have at least 8 other rows from 8 participating 2017 shops in your quilt to be eligible to win a prize.
Please call 620.375.2044 or come by the shop for more information.