Skip Navigation
Website Accessibility
In-Store Specials | July 14-16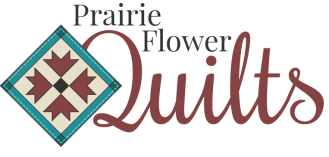 102 South Indian Road
www.prairieflowerquilts.com


Sizzlin' Santa Sale Shop Hop


July 14-16, 2016
Don't forget our Christmas in July event, the Sizzlin' Santa Sale, is next week! We'll be open 9am-5pm all three days. Below are a few of our in-store specials during the shop hop:

■ Fat Quarter Bundles and 3 yard kits that include patterns - $22.50
■ Downtown Abbey & Little House on the Prairie fabric - 25% off
■ Frivols by Moda - on sale for $30
■ Select groups of kits - 25% off
■ Clearance fabric up to - 50% off
■ Spend $50 get a free shopping bag with your purchase

Be sure to check out our new fabric such as Pods from Maywood Studio, an Easy Peasy Precut Project, Christmas Fabric & Kits, and Much Much More!

Visit each of the four shops, Colby Sew & Vac and Quilt Cabin in Colby, Smoky River Quilt Shoppe in Oakley, & us, Prairie Flower Quilts during the event to get your name entered in a drawing to win a prize. Hope to see you there!
---
2016 Quilt Block Contest


Wichita County Fair |

July 27, 2016




The Wichita Count Fair is approaching quickly! Quilt block packets are available at Prairie Flower Quilts for the 2016 Quilt Block Contest at the Wichita County Fair. This year theme is Grandma's Favorites. Blocks will be made into a quilt and raffled. All proceeds from the raffle to be held in 2017 will go towards a project at the Wichita County Long Term Care.

The 2015 Quilt will be raffled on July 30th during the Wichita County Fair at 3:00pm. All proceeds will go to the Arts Alliance.
---

2016 " Home Sweet Home" Row by Row has Started!
June 21 - Sept. 6

Be sure to stop by our shop to view P.F. Quilts Row by Row. If you like it, receive a free pattern or purchase a kit of the Row by Row for $12. You can also make it a table runner for $17. We will also have license tags available to purchase for $5.

New for 2016 - The 9th Row
Purchase a 9th Row kit to raise funds to fight homelessness in our communities. A portion of your kit price will be donated to the Rescue Mission. Feel free to use this pattern in your Row by Row quilt or in another project. Remember - it is the 9th Row - you must have at least 8 other rows from 8 participating 2016 shops in your quilt to be eligible to win a prize.

Please call 620.375.2044 or come by the shop for more information.


---