Skip Navigation
Website Accessibility
Shop Online & Upcoming Event Details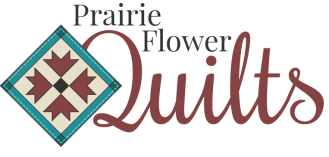 SHOP ONLINE
We've been working months, getting old and new fabric entered on P.F. Quilts new online store and the time has finally come......
IT'S GONE LIVE.
You can now browse and purchase fabric, notions, etc. on our online store. Too access the store please visit the below web link, https://prairieflowerquilts.rainadmin.com/on-line-shopping.htm


---

2016 " Home Sweet Home" Row by Row has Started!
June 21 - Sept. 6
How about this… it's like a shop hop, but it's not... no fees, no cards to stamp, and all summer to play! Simply visit any of the participating shops in all 50 states and receive a free pattern for a row in a quilt. Combine your rows in any way to create a unique quilt that represents the fun you had traveling throughout the summer. Travel with friends, discover new quilt shops and have fun collecting rows!
Create a quilt using at least 8 different 2016 rows from 8 different 2016 participating Row by Row shops and be the first to bring it into a participating shop to win a stack of 25 fat quarters (6-1/4 yards of fabric!). Bring your completed quilt to Prairie Flower Quilts shop and if it has P.F. Quits row in your quilt, win a bonus prize!
License Tag will be available in many Row by Row quilt shops. Each one is unique! Collect a bunch to create fun projects, sewing studio wall art or even a fun backing for your quilt.

Be sure to stop by our shop to view P.F. Quilts Row by Row. If you like it, receive a free pattern or purchase a kit of the Row by Row for $12. You can also make it a table runner for $17. We will also have license tags available to purchase for $5.

New for 2016 - The 9th Row
Purchase a 9th Row kit to raise funds to fight homelessness in our communities. A portion of your kit price will be donated to the Rescue Mission. Feel free to use this pattern in your Row by Row quilt or in another project. Remember - it is the 9th Row - you must have at least 8 other rows from 8 participating 2016 shops in your quilt to be eligible to win a prize.

Please call 620.375.2044 or come by the shop for more information.
---
2016 Quilt Block Contest


Wichita County Fair |

July 27, 2016




Quilt block packets are available at Prairie Flower Quilts for the 2016 Quilt Block Contest at the Wichita County Fair. This year theme is Grandma's Favorites. The packets are $4.00 and have 2 - 10 inch squares and 1 - 9 x 22" piece of fabric; some of each must be used in the block. Using the Wilmington fabric line - make a block measuring 12 1/2" x 12 1/2" (raw edge to raw edge). You may add other fabrics if you would like to. Exhibitor may use an established pattern or create an original block. Blocks should be ready to set into a quilt. Blocks will be judged considering use of fabric, workmanship, and overall appearance. Blocks will be made into a quilt and raffled. All proceeds from the raffle to be held in 2017 will go towards a project at the Wichita County Long Term Care.

The 2015 Quilt will be raffled on July 30th during the Wichita County Fair at 3:00pm. All proceeds will go to the Arts Alliance.


---
Sizzlin' Santa Sale Shop Hop


July 14-16, 2016
Mark your calendars for our Christmas in July event, the Sizzlin' Santa Sale on July 14, 15 & 16! Each of the four shops, Colby Sew & Vac and Quilt Cabin in Colby, Smoky River Quilt Shoppe in Oakley, & us, Prairie Flower Quilts will have Christmas fabric and other items on sale. Visit our shop during the event to get your name entered in a drawing to win a prize. Hope to see you there!